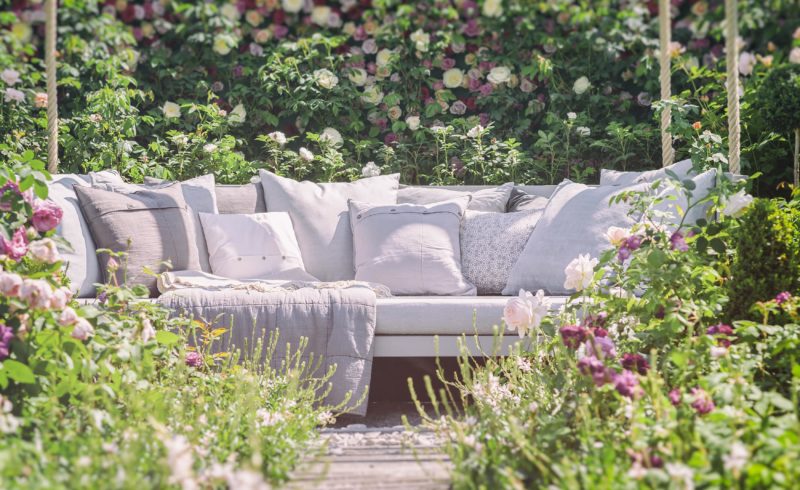 Is your garden living up to it's true potential? Is it the perfect outdoor complement to your indoor space? If the answer is no, take heart as there a number of considerations that can make all the difference.
First of all, how would you most like to make use of your garden? Do you wish to entertain and cook outside? What about periods during the year when the weather is unsuitable? Have you got an attractive vista to look out on? Do you have children's equipment that needs to be accommodated in the overall design? Being really clear on the way in which you are most likely to use your outdoor space is key when creating a garden design to accommodate your requirements.
Secondly, what are the conditions and environment you have in your outdoor area. Is it shady and damp or hot and dry? Does it vary significantly depending on the time of year? The sun's path from East to West is significantly lower in the winter which can mean fences and plants can block light far more than in summer. Being aware of the orientation of your garden is vital when designing your outdoor space.
Next, look at the area in which you live and the architecture of your home, it will provide some useful leads for the style of your garden. A very modern home in bushland lends itself to a different style of garden to a period home in a leafy, neighbourhood.
Lastly, be really clear on your own sense of aesthetics. Are there colours you are drawn towards, or particular plant shapes and colours you don't like? Don't be swayed by fads and trends, but rather create a garden that transcends fashion and provides you with an enduring outdoor area that provides you, your family and friends with a relaxing sanctuary that really is your own slice of paradise.